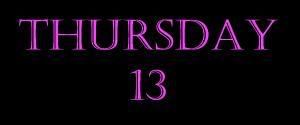 Greetings All!

Yup, the break is over and I'm dragging. The usual things to do are on the table [literally], but the mail has been collected, milk and choc. soy milk are in the fridge, parents have all been called to say we've returned, and the laundry has been started.

Okay, it was a busy 3 weeks, full of eating, drinking, walking and much more, all good fun. Now don't go thinking it was a jolly because it wasn't, we both worked while spending some quality time with family and friends. And, it all ended on a great note...we were upgraded for the flight back and enjoyed some serious pampering. So why is my brain is still mush? Who knows.

Now, I walked off the plane with a newspaper so thought I'd give you all 13 of the more interesting bits I found. I'll give you the headline, author, and the first two paragraphs, you can let your imagination take you the rest of the way :-)

1. 'What About My Family's Rights'
by James Slack
The widow of murdered headmaster Philip Lawrence bitterly condemed the Human Rights Act last night after his killer used it to stay in Britain.

The Home Office wanted to deport Learco Chindamo to italy, where he was born, after he becomes eligible for parole next year.

2. 'Parting shot of the gamekeeper who grappled with Mr Madonna'
by Richard Simpson
Perhaps his goose was cooked the moment the lady of the house told how she feared being haunted by the souls of birds she'd bagged.

Thereafter things went sour between gamekeeper Martin Taylor and his celebrated employers, Madonna and Guy Ritchie.

3. 'BBC children's TV hosts 'are either gay or childless...and they don't like kids'
by Laura Roberts
A BBC children's presenter has said that 'everyone at CBBC is either gay or childless and don't like kids'.

Kirsten O'Brien, a stalwart of the coporation's programmes for youngsters, made the claim during a stand-up show at the Edinburgh festival.

4. 'Freed, the man who branded his wife with an iron'
by Beth Hale, Emily Andrews and Colin Fernandez
A management consultant branded his wife with a hot steam iron because she had failed to press his shirt.

Cambridge graduate Colin Read, 25, also slashed her with a knife because she had forgotten to make his sandwiches.

5. 'Full of life, girl whose heart beat the traffic'
by Chris Brooke
Like all successful transplant transplant patients, Laura Whitworth owes her life to the skill of her medical team and the courage of a heart donor's grieving family.

But in two-year-old Laura's case, the roll of honour also includes a resourceful ambulance driver and council worker Margaret Rollinson and her old Volvo saloon.

6. 'Apart from the rain and wind, are you enjoying this unusually sunny August?'
by Fiona MacRae
As you shiver miserably under menacing grey skies and reach for your umbrella for the umpteenth time, here is some news that will come as a serious surprise.

This August, apparently, has been officially sunnier than usual.

7. 'Why we're ALL to blame for our bullying supermarkets'
by Joanna Blythman
Supermarkets like to portray themselves as the ultimate proponents of dynamic free-market capitalism. But these days they bear more resemblance to the feudal barons of medieval times, ruthlessly absuing their monopolistic power and turning their suppliers into little more than vassals.

Far from thriving on competition, they seek to stamp it out so that they can entrench their fiefdoms. The grossly unequal relationship between supermarkets and their suppliers has been exposed in a series of bullying emails sent by Tesco and Asda, demanding swingeing reductions in the prices charged by their producers.

8. 'Truth is the first Casualty - again'
by Richard Littlejohn
After halving rubbish collections, Portsmouth Council is now telling householders not to stash their bags in wheelie bins.

'Elf 'n 'safety has decided that the dustmen could hurt their backs lifting the bags out of the bins.

Oi, George, putcha back inta it. Second thoughts, best not, you might do yerself a mischief'.

9. 'From mean streets to Parliament'
by Roy Hattersley
The Trinity College Center in South-East London, a university settlement was founded long ago to enable Cambridge graduates to help the disadvantaged and dispossessed in Peckham.

In the yard, children of more or less primary-school age are playing a disorganized game of football. Inside the center's slightly dilapadated building, a mountain of luggage is ready to be loaded on to the buses that will take the young footballs on holiday.

10. From Ephrainm Hardcastle
Last night's Prom concert featured a suite from an opera called Powder Her Face, by Philip Hensher, a former House of Commons clerk with a PhD in 18th century satire and a confirmed bachelor. Based on the life of the late Margaret Duchess of Argyll, it has the distinction of being banned by Classic FM. It features, inter alia, the duchess, who died in 1993 aged 80, performing a sex act with a hotel waiter. Her businessman son, Brian Sweeny, says the work is 'largely fictitious' and written in a score 'only bats can hear'. Margaret's notoriously keen interest in sex is said to date from falling down a lift shafter after visiting her London chiropodist in 1942, aged 30. A friend says: 'Afterwards she started entertaining six men at a time.'

11. 'A WAG at the Foreign Office'
by Emily Andrews
By reputation, it is a carefree life of non-stop shopping, sunbathing and cocktail consumption.

But in reality, being a WAG in foreign parts can be a perilous business.
NB: WAG=Wives and Girlfriends [of soccer players]

12. 'Joan slapped her husband's face. 'I hate you! Get out of my house!' she screamed'
by Graham Lord
When Joan Collins was contemplating marriage to the Hollywood playboy Arthur Loew in the Fifties, she told friends she needed to be sure he was the right one for her before they tied the knot. 'I'd hate to be one of those girls with four or five husbands,' she said.

Many years later, when her third marriage was over and she was preparing to wed her fourth usband, the Swedish former pop star Peter Holm, she announced: "There can be no more divorces. I absolutely cannot and will not go through taht again.' The union was to last just 13 months.

13. 'Victory in the fight to send frontline troops free parcels'
by Matthrew Hickley, Ian Drury and Dan Newling
Royal Mail last night bowed to mounting pressure and agreed to scrap charges for sending parcels to troops risking their lives in Iraq and Afghanistan.

The move comes after the Daily Mail highlighted the unfairness of anxious relatives having to spend hundreds of pounds a year to send morale-boosting home comforts to their loved ones on the frontline.

Those were all found in the first third of the paper, what do you think - pretty interesting?