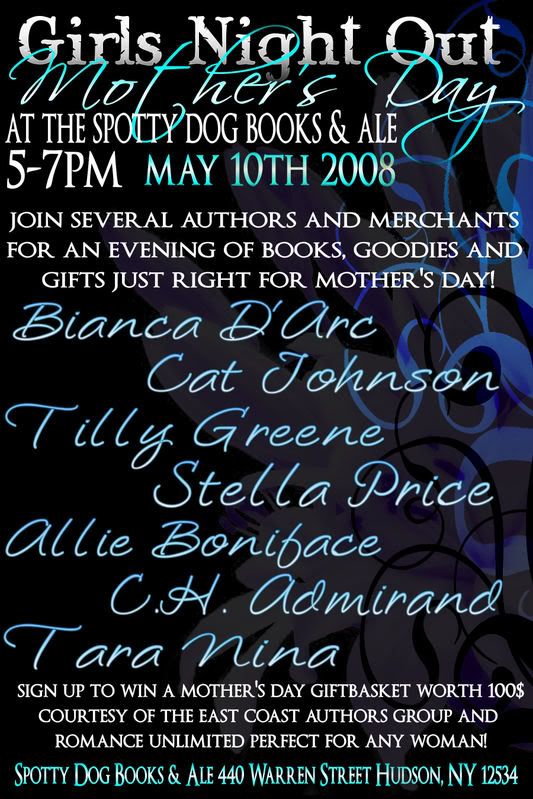 At The Spotty Dog Books & Ale!

From 5-7:00pm this unique book shop and pub will be rocking for the ladies. Besides a chocolatier, masseuse, and music, there'll be Stella Price, Cat Johnson, Allie Boniface, CH Admirand, Tara Nina and Tilly Greene talking and signing books!

Come on out and enjoy the fun! By the way, we've come up with one spectacular basket to giveaway...have to be there to win it though.

I hear you...where is The Spotty Dog located? 440 Warner Street, Hudson, NY.

Hope to see you all there!

Update: Oh wow, what a blast! Seriously, if you are ever in the area this is a great town, full of things to do...apparently we missed the firemen's parade earlier in the day and wonderful shops. The Spotty Dog was a fabulous book shop and we're trying to get in there again this Fall.