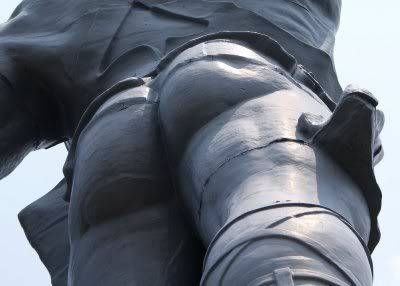 Here is a side of Hephaestus, Greek God of the Forge and Master of Fire, that no one normally sees. Rather divine, excuse the pun - or not. This is actually from a statue built for the 1904 World Fair in St. Louis. It now resides in the Red Mountain, Birmingham, Alabama.

Go Alabama! Thank you for showcasing a sexy man and his delightful assests for all to see! It is also fitting for him to be in cast iron.

Now, speaking of the man, his story is in Love's Immortal Pantheon and the anthology received a 5 Blue Ribbon Review from Romance Junkies!

Love's Immortal Pantheon
Published by Tease Publishing
isbn: 978-1607670254
$12.99

Paperback is now available on Amazon.