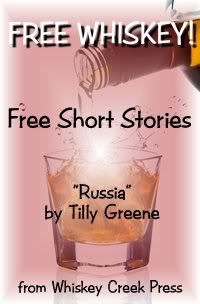 to get your free copy of "An Invitation to the World: Russia".

Russia allows a persecuted man to take control of his life and find his other half.

Before his troubles, Russian businessman, Vasiliy Beketov bought an island in The World and it was to be his home away from home. At the lowest point in his life, Zura Girard enters his life as a designer and ends up meaning so much more to him. When they first speak, they both know there is a connection, but is it love?

Free Read available from Whiskey Creek Press Torrid for February only.