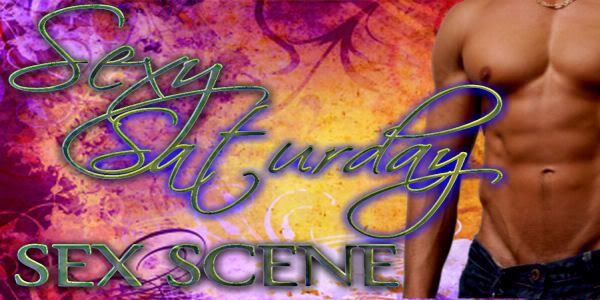 It's Saturday again and here is another round of
Stella Price
inspired game: Sexy Saturday Sex Scenes.
In case you missed the past two weeks, Sexy Saturday Sex Scenes is a contest, and the details are:
Read the sex scene, and pick a song that you think could be playing in the background during said scene. Post the song in the Hot Thoughts Blog comments section. On Sunday, a winner will be picked from the comments. So you have untill 5pm (est) on Sunday.
What do you win? An ecopy of the book where the sex scene is featured. So, are you ready? Here is my third Sexy Saturday Sex Scene.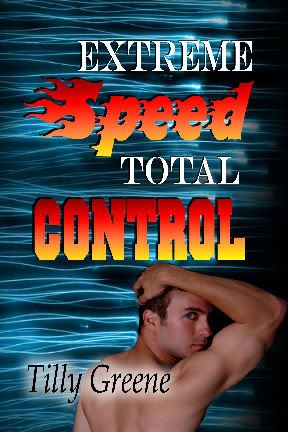 Extreme Speed, Total Control
Genre: Contemporary Erotic Romance (there is a menage a trois scene)
Length: 35k
BUY NOW LINK
"Are your nipples large? I can feel the tips are tight, but a big areola surrounding a beautifully pointed peak is such a turn-on. When we were doing the sittings for the painting, I would sit there and just look at you, specifically, your breasts. I would try and see if I could discern any of their finer details. There were times when your tips would poke straight out through your t-shirt and drive me nuts. My mouth would be watering by the end of our sessions, eager to latch on and suck, nibble and gnaw to my heart's content. Eager?"
"Yes."
"Better and better, a woman not afraid of her lustful nature."
"Nope, not afraid and now horny as hell."
"Raunchy raw sex is what I prefer, can you handle that?"
"Perfect, I like nothing more than an excellent fuck."
Releasing her breasts with a few last twists, Kirk turned her to face him. His hands rested on her hips as hers reached up to wrap around his neck. Through the maneuver, Lia skillfully maintained a steady grip on her champagne glass. Leaning down, he kissed her soft, full lips.
A cool wicked tongue eased back and forth along the seam between the plump folds until they fell open to his ravishment. The organ made a thorough search of her mouth, ending far too quickly with a tangling, thrusting kiss as one of his hands stroked a bare ass cheek.
"Hmmm."
While her head was lost in their kiss, his hand slid around her thigh and up to cup one half of the split peach ass, his hand and wrist hidden by the draped fabric of her skirt. It was a wonderful feeling, having this strong man playing to her body's desires.
Four bold fingertips eased down her crack, ending with a mere brush against her pussy before starting on their return journey up. His thumb found the fine gold chain she wore low, around her hips.
It must have been curiosity that sent his hand out, searching for more hidden discoveries, which he did. What he found was a dozen fine gold strands hanging down from the waist chain. They each ended with various sized crystals and gently slapped against her inner thighs and mound when she moved.
"Ummm, you are a real Pandora's box. I am eager to open you up and start discovering what gets you ardently scaling the wall to climax and more importantly, what will send you tumbling over the edge, again and again."
"Let's go now."
"Oh no, my little ripe woman. We have a party to attend and celebrations to laud before we go fuck like rabid bunnies."
With a last squeeze of her ass, Kirk started to step back from her clasp. Not willing to let him walk away from this lurid encounter unscathed, Lia waited until he turned and motioned for her to precede him out the door and back down to the party. Only then did she lay a smart slap on his ass and with a last look over her shoulder, she gave as good as she could with her mind wallowing in the need to come.
"Then I suggest you conserve your energy and not drink too much. You might like it raunchy but I like it hard, loud and often."
After her parting shot, an easy laugh burst forth at his look of surprise. A look of hard lust rushed across his beautiful features. Head held high, Lia sauntered out of the room with confidence this was going to be a fantastic evening after all.
"Nothing better than a saucy woman." With a lecherous grin, he followed her swishing form, catching up with her just in time to take her arm and rest it upon his, formally escorting her to rejoin the festivities.
Your turn, what song do you hear playing as Kirk makes a play for Lia at a New Years Eve party in a museum?