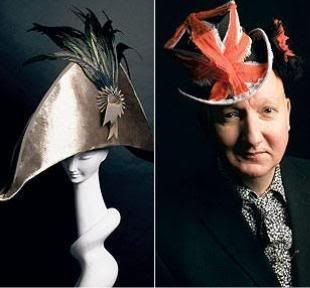 If you're in London, then head over to the V&A for the Stephen Jones exhibition. He is an incredible milliner who has worked with such designer as Jean Paul Gaultier, Vivienne Westwood, Thierry Mugler, Christian Dior, John Galliano, Comme des Garçons and Marc Jacobs - WOW, what a group!

The show runs from now until May 31 2009 and is a must see.

By the way, this man and Philip Treacy are the two milliners I used as inspiration for Grace Strachan in Highland Heat - yes, she designs fabulous hats for a living.