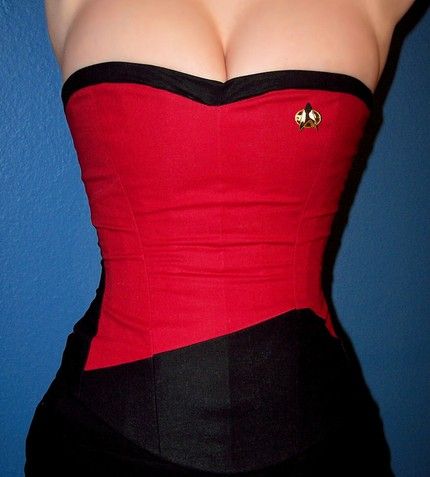 Do you have a trekie lover at home? Then this is the corset for you!

Just think, pull this out at any time, put it on with a simple but short black skirt and there's no way your Captain Kirk or Mr. Spock will be able to keep their hands off you. Remember, their mission was "to boldly go where no man has gone before."

Okay, maybe not where no man has gone...never mind, it's a fun fashion statement! Pick yours up here.