Are you a writer who writes or wants to write a contemporary crime family type book? Or maybe you love the gangster flicks like The Godfather Series and Goodfellas, or maybe more recently convert with the Sopranos tv series. Either way, have I got something for you!

Ditch the archetypal stereotype of a mafioso and start thinking outside the box.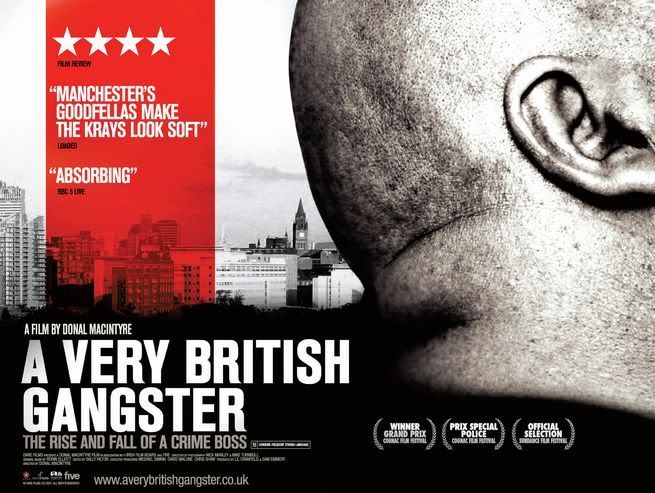 To help you do that, you might want to watch a documentary called: A Very British Gangster: The Rise and Fall of a Crime Boss. The man leading this modern day family of thugs and thieves was [although, from what I saw in this flick, I think he still has his fingers in the "biz"] working in Northern England is Dominic Noonan aka Lattlay Fottfoy. A big man with a fabulous Mancurian accent is protective and concerned for his children and those that are a part of his extended family, a violent crime boss, and gay.

That's right, gay.

I'm sure that the definition of a crime boss, if there is one, doesn't say they have to be heterosexual. Who would want to dictate anything to someone who wouldn't blink an eye after killing someone.

Hmmm, makes for an interesting twist to the tale, and how he continuously was found not guilty still amazes me. The youngsters in his family are another reason to see this documentary. One relative, when he gains a few more years, could very well be leading the Noonan gang while another is set on being the next Elvis. I dare you not to cry during the funeral. Oh, and be prepared, paranetal guidance does not exist.

Anyway, you can watch this one immediately if you're a member of Netflix.