Recently, while we were visiting family and friends, I fulfilled an almost twenty year promise and took the cutie into downtown LA - Los Angeles.

This city is spread out over a vast distance with pockets of pleasure dotted all around and this means it's difficult for the unprepared to undertake the task of getting to know the city of angels and come away happy. Over the years I have visited particular areas more frequently than others and probably keep going back to them because of what they offer. On the day the cutie, my sister and brother-in-law, and I all piled into the car [long story: we were going to do the train, but will have to do it next time], delved through the nasty traffic, and hit a few of our favorite places.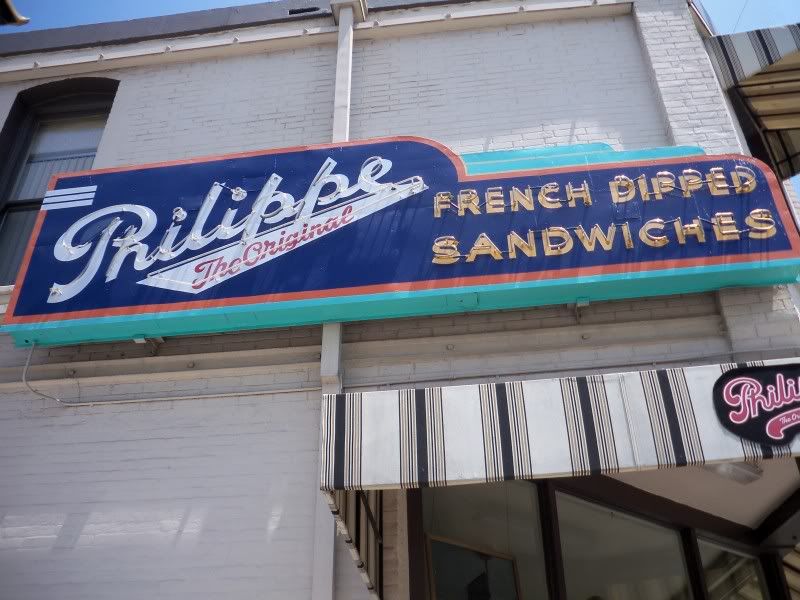 First stop was for lunch at Philippe's for french dipped sandwiches - oh yum!. This is a place I used to go to when I was a very tiny tot which I loved then and still do. Not much has changed over the years. There's still a plethora of picked foods ready for devouring and everything is well priced. There's still sawdust on the floor, the line forms perpendicular - by carver, and reeks of pesonality. What changed is that I could actually see over the top of the counter to order, that's about it. So, how much did I enjoy sharing this place, finally, with the cutie? I bought a mug, that's how much - and we'll be going back again :-)

By the way, we had this all planned out [shocking if you know me], and on the plane coming out was a repeat of the Anthony Bourdain's No Reservations where he went to Philippe's. Love those serendipitous types of things.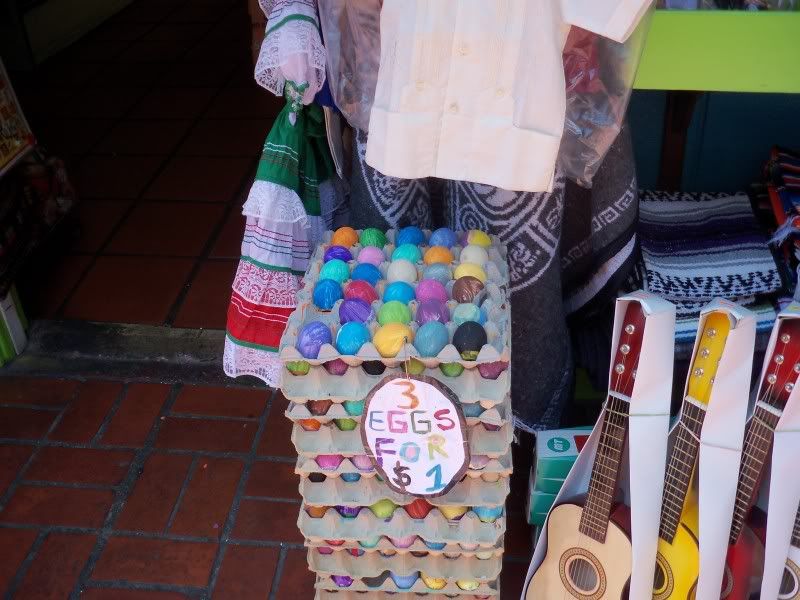 After lunch, about a block and a half away, is Olvera Street. Now, this is a place we used to go to when I was in elementary school, and funny enough, it hasn't changed much either. The big things to get back then were the huaraches - shoes - and my sister picked up another pair, plastic bags for beach and school, and special decoated eggs [cascarones]. The painted eggs are hollowed out, filled with confetti, and a piece of crepe paper tacked over the top to hold it in and we tossed them at the boys we had crushes on - not their purpose, but ours. There's a few small to medium sized restaurants buried inside this street, with shops down the center, and it smells delicious. What else is truly interesting is that the buildings lining either side are untouched by modern development. The street is struggling to survive, but I won't go into the politics of it all, but will say it will be a big loss if Olvera Street is altered. Oh, and across the street from this street brimming with Mexican goodness is Union Station, the main train station, and it too has been maintained. It's gorgeous and encouraged the cutie and I to contemplate, again, taking the train across the country.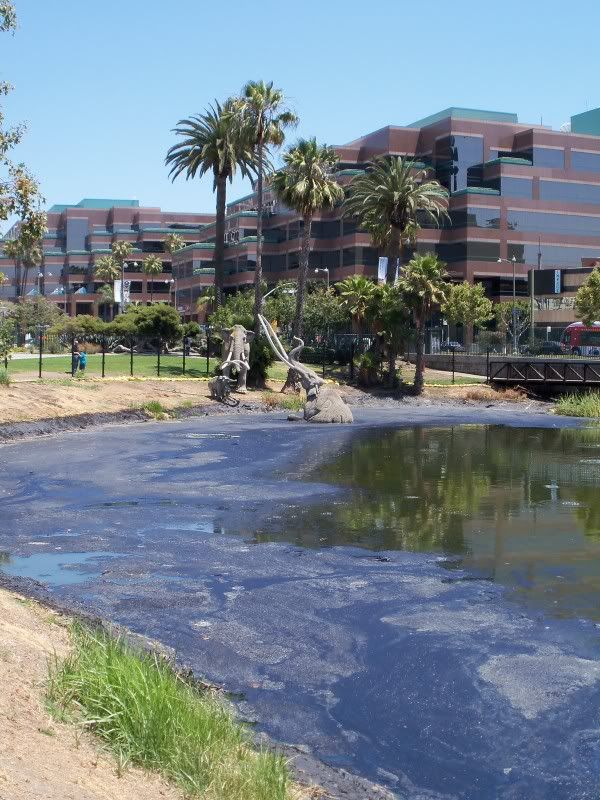 From there, we drove to the Tar Pits. Now, this has been the sticking point for me revisiting LA in depth, mainly because of childhood memories. Let me explain, the smell, an occassional bubble of tar burble up, mixed with excessive heat was never my fortay, but none of that was there. It was hot - LA hot, not NJ hot, there was a slight smell, although nothing like how I remembered, and the bubbles were frequent but not the only thing going on. There are some great exhibits dotted around the external space that show the visitors a variety of current digs, what they're finding, how they do it, and great ipso factos which I love. By the way, they also are looking for volunteers - are you up for it? By the way, LACMA [Los Angeles County Museum of Art] is right next door, but be careful walking through the park, there's tar bubbling up that isn't fenced off.

Next time we go to LA, we'll take the train, and maybe visit The Pantry - another place I used to go to frequently. My sister and her family have recently been and give it the thumbs up. So, there you go, a few hours spent in LA that were interesting and fun.