the 20th anniversary of President George H. W. Bush signing the American Disabilities Act.

Do it by reading a romance with a hero or heroine who has a disability. Now, I admit to not being able to think of any heroines that might fit, but I do know of a hero who does, actually two.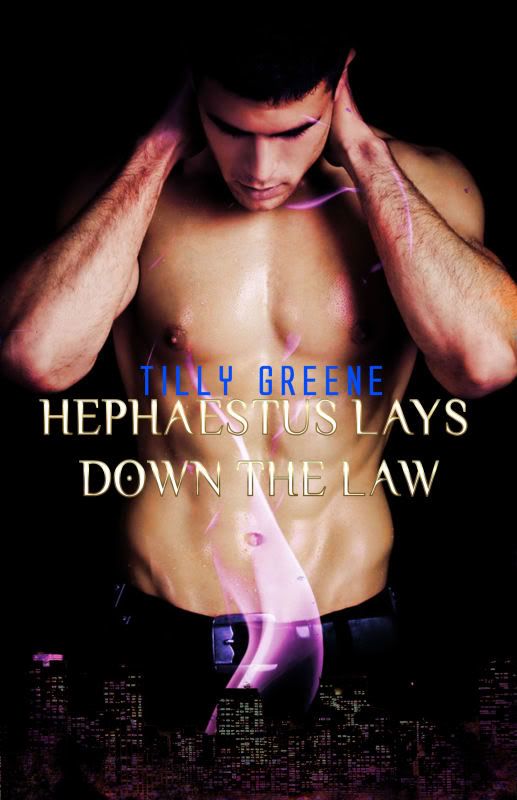 Elvis Donnelly, from Susan Andersen's Exposure, has to be one of my all time favorite heroes. He's gorgeous, sweet, and I adore him. Elvis was concerned about how Emma [heroine] and her daughter would see him, being imperfect, and that made him even more endearing to me the reader.

So, it shouldn't suprise anyone that, when give the chance to write about an Ancient Greek mythological figure - I chose Hephaestus. He may have been physically deformed in the texts, but I gave him a fabulous stick, and a sexy stride in Hephaestus Lays Down the Law.

Can you think of any other wonerful romantic heroes that have a disability that we should read? Inquiring minds want to know.

UPDATED 7.28.10
Well, that will teach me to not open my mail as soon as I get it. Last night I opened the September 2010 issue of RT Book Reviews and on page 10 is a "Trend Watch" article called 'Unconditional Love: How heroes and heroines with disabilities are winning readers' hearts' by Liz French. Great read and at the end is a reading list broken down by challenges faced. Blindness-Eyesight, Deaf-Mute, Mental Disability-Head Trauma, Scarring-Amputee-Disfigurement, Lameness-Limp, and Paraplegic-Wheelchair. It was cool to see titles and/or authors Sherry and Diana both mentioned. There were even a few others I'd read and hadn't remembered the challenge being present. Is that a good thing or not? I'm not sure. I didn't make any effort to hide Hephaestus' issues, but neither did I write it so that was the main focus of the story. It will be interesting to see how I approach the same issues next time [already in progress]. Actually, the bulk of that story is written - an erotic contemporary shapeshifter - and the physical challenges the heroine faces are there, but again, not the thrust of the story or even the romance, simply a part of who she is and unique challenges she faces.