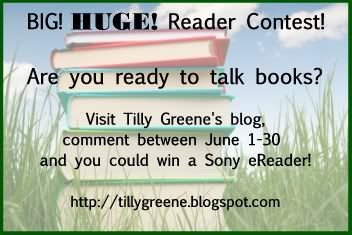 Over thirty books/ebooks, by a variety of authors, in a plethora of genres, were brought forth, discussed and enjoyed - all that's left is for the winners of the three boxes of RT Booklover Convention goodies and Pink Sony eReader to be announced.

First, I want to thank you all who participated, you made this a fun contest, and I hope you enjoyed yourselves as much as I did.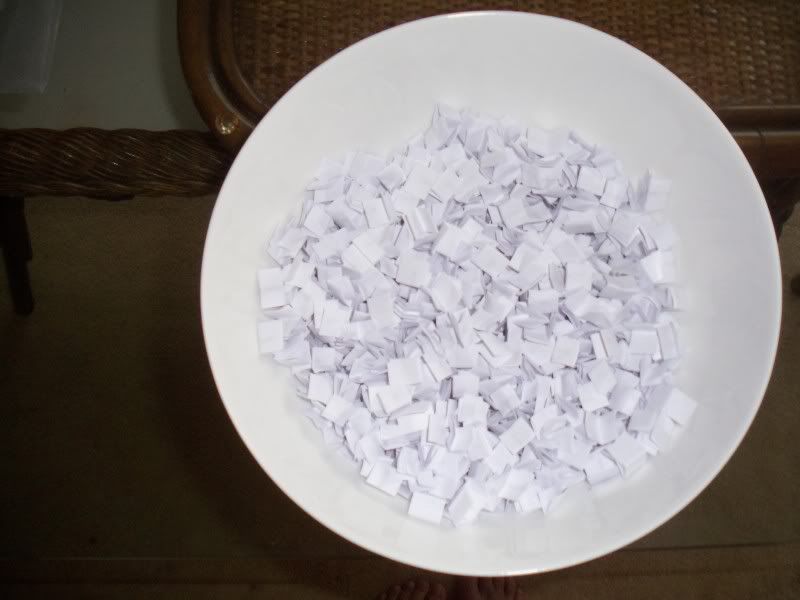 Okay, all the entries have been printed, folded, and are happily sitting in a big bowl. So, without any further delays, the names drawn are:
Box 1 - fcammer2
Box 2 - practimom
Box 3 - stacey at sasluvbooks
and the Sony eReader goes to - Anne!
Woohoo! Congrats to you all!
Note for fcammer2, practimom and Anne: I have no email addies for you, please contact me at tilly @tillygreene .com [minus the spaces] with your mailing addresses, and I'll get the boxes sent out!
Again, thank you all - now go read!
Tilly Greene
Website
│
Blog
│
Facebook
│
Twitter