So, the cutie and I were on a long drive [10+ hours] when '
Come on Eileen
' by Dexys Midnight Runners played, and my mind took one of those weird twists. It turned to British director
Ken Russell
and one of his movies from the 80's.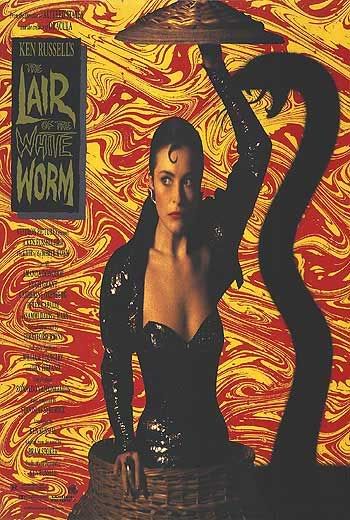 While his films have been both panned and praised, I personally enjoy his work, even the campy odd ones. He directed
Altered States
and
Tommy
, but my favorites are
Gothic
with
Gabriel Byrne
and
Lair of the White Worm
, based on a Bram Stocker novella, with
Hugh Grant
.
Both these flicks were made before Byrne - did you know he was in
Excalibur
? That's another movie I'd love to see again. - and Grant were stars, although Grant made 2mil for his part and he wasn't top of the billing.
So, I have no idea how Dexys Midnight Runner brought Lair of the White Worm to mind, but it did, and I need to find a copy to watch it again!