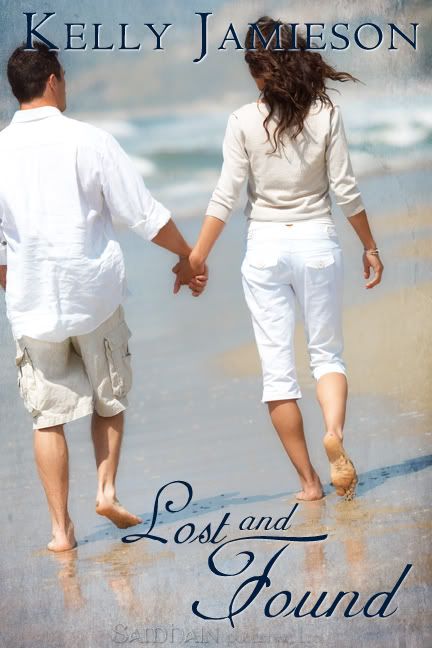 Lost and Found by Kelly Jamieson
Buy eBook from Samhain Publishing
Contemporary Romance

Last week my book Lost and Found was released with Samhain Publishing. I've been blogging all over about this book, about how many "romance rules" I broke when writing it, how many genres it crosses and how many issues in the story aren't black and white, including infidelity.

But today I want to talk about the setting of the book. If you've seen the trailer for the book (view it here) you'll know that the ocean features prominently in the story. Krissa and Derek live in Montecito, California, in a fictional house on the Pacific Ocean. (If you've read the book, I encourage you to watch the trailer again, I think it's much more moving when you know the story!)

Some of the images I used in the trailer are ones taken by my husband, a professional photographer who went to photography school in Santa Barbara, California, which is now one of our favourite places to visit, and which is why I set many of my stories there!



© Lance Thomson Photographic

The heroine of Lost and Found, Krissa, likes to wander on the beach when she has important things to think about. The vast, seemingly endless ocean helps put her problems into perspective and the ceaseless rhythm of the waves onto shore soothes her.

When Nate arrives in Montecito, he's a photographer in danger of losing his career. He's made his fortune photographing water – often the ocean – in calm conditions and using long exposures that make the water smooth and glassy and tranquil. He too, finds comfort in walking on the beach and sitting beside the ocean.

A number of images in the story are symbolic of Krissa, Nate and Derek's lives – turbulent, crashing waves; a tangled mass of seaweed, impossible to unravel; a seashell that's beautiful and perfect on the outside, but empty and lifeless inside.

As well as photographs, here are a couple of poems that provided some inspiration to me when writing Lost and Found:

From Ralph Waldo Emerson's Sea Shore:

Behold the Sea,
The opaline, the plentiful and strong,
Yet beautiful as is the rose in June,
Fresh as the trickling rainbow of July;
Sea full of food, the nourisher of kinds,
Purger of earth, and medicine of men;
Creating a sweet climate by my breath,
Washing out harms and griefs from memory,
And, in my mathematic ebb and flow,
Giving a hint of that which changes not.

And 'maggy and milly and molly and may' by ee cummings:

maggy and milly and molly and may
went down to the beach(to play one day)

and maggie discovered a shell that sang
so sweetly she couldn't remember her troubles, and

milly befriended a stranded star
whose rays five languid fingers were;

and molly was chased by a horrible thing
which raced sideways while blowing bubbles: and

may came home with a smooth round stone
as small as a world and as large as alone.

For whatever we lose(like a you or a me)
its always ourselves we find in the sea

I hope sharing a little about the setting of this story deepens your experience when you read it!

Watch the Lost and Found trailer!

Buy eBook from Samhain Publishing

Kelly Jamieson Website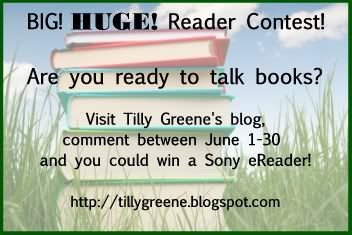 REMEMBER
Commenting and/or asking questions on an author's blog for the day will enter you into the Big Huge Reader Contest for a Pink Sony eReader or one of three boxes packed full of RT Booklovers Convention goodies. Unfortunately, due to the grand prize being an electronic and weight of the other three boxes, this contest is for US residents only.