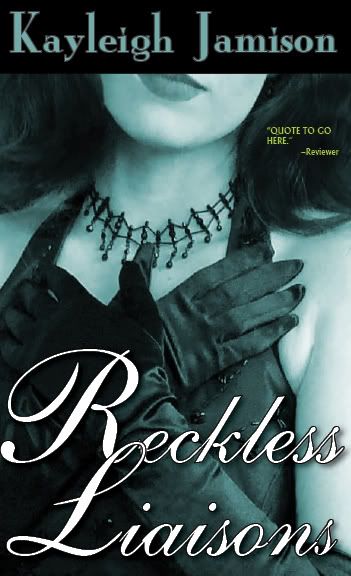 Reckless Liasions by Kayleigh Jamison
Buy eBook from ARe
Historical Romance

It's June already? Pack my things, we're going to the country! In Regency England, June marked the unofficial end of the Season, when the Haute Ton deserted London and returned to their country estates - London in summer was hot and the smell of the city left something to be desired (though you won't often hear of that in a romance novel). The Season is frequently used in romance novels today, in part, for its convenience. It was the one time of year when most of British high society congregated in one place and one was liable to see anyone anywhere. This creates endless, potentially delicious possibilities for the romance hero and heroine.

The Season began each year with the sitting of Parliament some time after Christmas, and was in full-swing by Easter, when the last stragglers returned to the city, though he "official" beginning of the Season was in May. The official close of the season was August 12th, the Glorious Twelfth, coinciding with the adjournment of Parliament and the opening of Grouse-hunting season. So what did one do during the Season?

To borrow a modern phrase, party your ass off. The Season was a frenetic, busy time, particularly for a young lady just entering society. According to Michelle Jean Hope (http://www.literary-liaisons.com/article024.html), "[o]nce presented, a prospective bride could reasonably attend 50 balls, 60 parties, 30 dinners and 25 breakfasts all in one season." That's a hell of a lot of socializing.

In Reckless Liaisons, I took the first half of the book away from London and the hectic atmosphere of the Season. The book's hero is gruff and reclusive and encounters his heroine in a setting where he has the upper hand. When and how the story shifts back to the city is something you'll have to read to discover.

Buy eBook from ARe

Kayleigh Jamison Website

AUTHOR GIVEAWAY TODAY
Leave a comment and/or query today for Kayleigh Jamison to be entered in a drawing for an ebook of hers.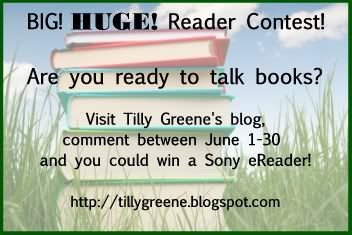 REMEMBER
Commenting and/or asking questions on an author's blog for the day will enter you into the Big Huge Reader Contest for a Pink Sony eReader or one of three boxes packed full of RT Booklovers Convention goodies. Unfortunately, due to the grand prize being an electronic and weight of the other three boxes, this contest is for US residents only.