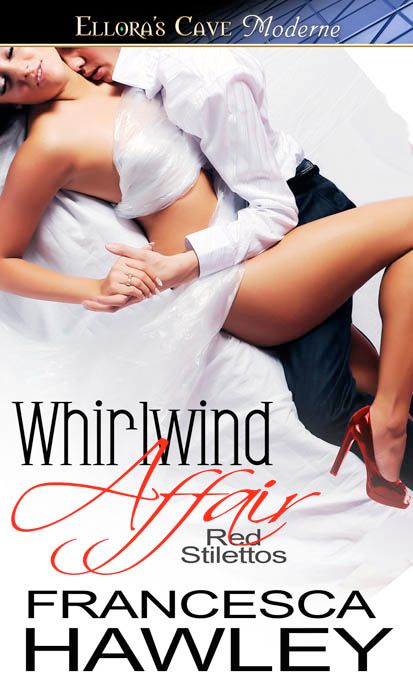 Whirlwind Affair by Francesca Hawley
Buy eBook from Ellora's Cave
Contemporary Erotic Romance / Rubenesque

Red Stilettos, Book Two
While a stand-alone, books are best enjoyed if read in order.

Erika Bergstrom is shopping in an upscale adult boutique when handsome Rodrigo Torbellino asks for help finding a gift. Just her luck! As he flirts with her, she discovers he's shopping for a bridal shower gift for a friend, not a lover. So when he asks her to model a beautiful negligee then seduces her in the dressing room, Erika gives in to her urge for a wild new experience…a one-night stand.

The next morning, Erika's body is sated from pleasure. Rigo obtains a promise she'll call him and tells her that if she doesn't, he'll find her. She's intrigued and thrilled with his obvious interest until she discovers Rigo is the head of the company her brother wants the family to partner with, so she doesn't contact him. A month passes. When they meet again, the fire between them burns just as bright as ever, but does Rigo want the business deal or her?

Can the red stilettos live up to their legend to provide the wearer with her heart's desire?

Read an Excerpt

Francesca Hawley Website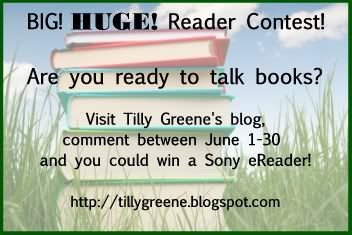 REMEMBER
Commenting and/or asking questions on an author's blog for the day will enter you into the Big Huge Reader Contest for a Pink Sony eReader or one of three boxes packed full of RT Booklovers Convention goodies. Unfortunately, due to the grand prize being an electronic and weight of the other three boxes, this contest is for US residents only.