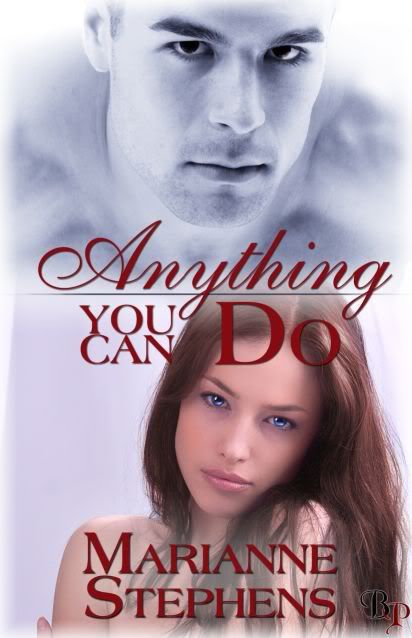 Anything You Can Do by Marianne Stephens
Buy eBook from Breathless Press
Contemporary Romance

5 STAR REVIEW by Diana Coyle, NOR, REVIEWER'S TOP PICK!

What happens when a childcare, clueless male CEO mixes with infants, toddlers, and preschoolers for a week, all because of a dare? Can he keep up with the kids...and maintain his sanity...while becoming more and more attracted to the daycare's owner, the woman who issued the challenge?

When her daycare facility needs financial aid in order to offer the employees at Ryan Industries the best care for their children, Allison Minetti approaches the CEO, Jeffrey Ryan. After he fails to answer her requests for a partnership, Allison dares him to spend one week at the center. Jeff accepts the challenge and ups the ante by demanding her company for the weekend if he wins.

Instant mutual attraction leads to a week of seductive teasing and brief steamy encounters. Is there a way for them both to win? Or will someone's interference in their challenge lead to mistaken conclusions and pull them apart?

Watch the Anything You Can Do Trailer

Buy eBook from Breathless Press

Marianne Stephens Website

AUTHOR GIVEAWAY TODAY
June is National Candy month and I can't think of a better way to read a romance book than to have some wonderful chocolates nearby to munch on! Comment today and be entered to win a $10.00 gift card to either Russell Stover or Whitman's!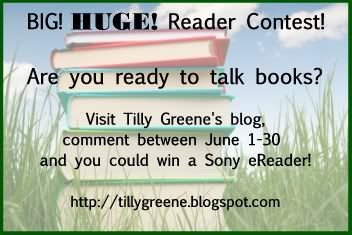 REMEMBER
Commenting and/or asking questions on an author's blog for the day will enter you into the Big Huge Reader Contest for a Pink Sony eReader or one of three boxes packed full of RT Booklovers Convention goodies. Unfortunately, due to the grand prize being an electronic and weight of the other three boxes, this contest is for US residents only.