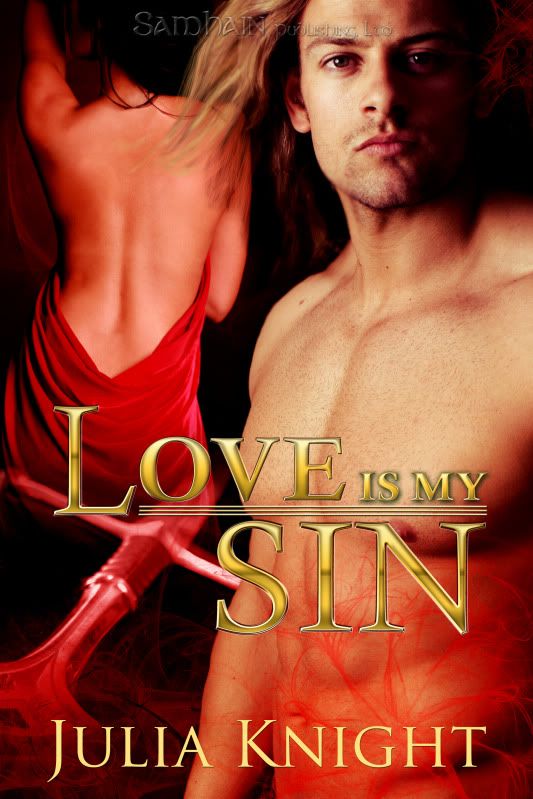 Love is My Sin by Julia Knight
Buy eBook from Samhain Publishing
Fantasy Romance

Break his oath, he loses his soul. Keep it—and he loses his heart.

Oathcursed, Book 2

Devastated crops force regent Lord Hunter to do the one thing he always swore he'd never do: form an alliance with the neighboring tribal kingdom. The oath to offer his beloved foster son in marriage, however, begins digging holes in his heart the moment he meets the intended bride. He can't afford to fall in love with the alluring Reethan Chieftain, not if he's to keep his oath—and his soul—intact.

Nerinna has always used her charms to manipulate her tribal chiefs, as tradition demands. But Lord Hunter's honest, passionate nature intrigues her like no other man's has before, challenging her cynical notions. Her wiles have no effect on him. In fact, her every action only seems to alienate him more.

Although their desire hangs thick and heavy in the air, Hunter keeps to the letter of his oath—until the god of justice decrees that Hunter must die. Nerinna knows of only one way to save him: offer herself in exchange. It's a sacrifice Hunter can't allow her to make, but to defy the priest means he must choose a side.

With his god—or against him.

Buy eBook from Samhain Publishing

Julia Knight Website

Oathcursed Series [each can be read as a standalone]
Book 1 - Ilfayne's Bane [EPIC Winner!] [ebook / print]

Free Reads, some attached to the Oathcursed series and some not, are available on Julia Knight's website!

AUTHOR GIVEAWAY TODAY
Leave a comment and/or query today for Julia Knight to be entered in a drawing for an ebook of hers.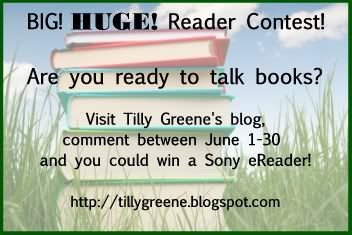 REMEMBER
Commenting and/or asking questions on an author's blog for the day will enter you into the Big Huge Reader Contest for a Pink Sony eReader or one of three boxes packed full of RT Booklovers Convention goodies. Unfortunately, due to the grand prize being an electronic and weight of the other three boxes, this contest is for US residents only.