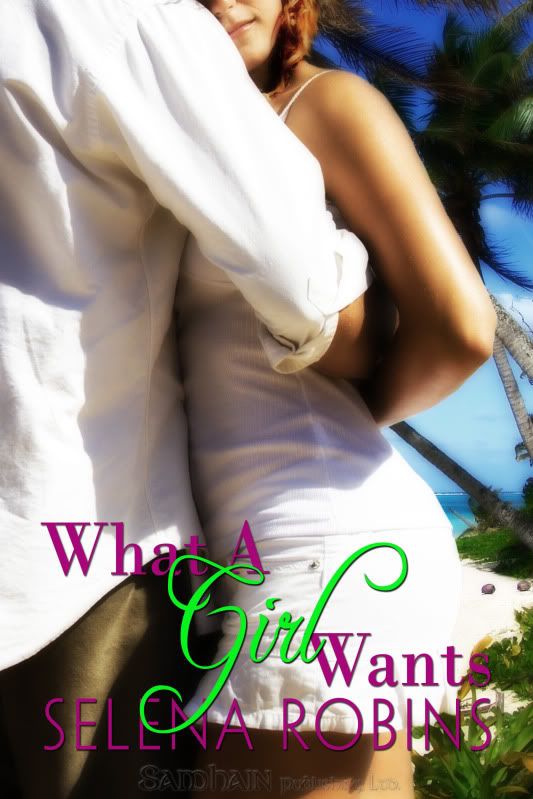 What a Girl Wants by Selena Robins
Buy eBook from Samhain Publishing │Kindle
Contemporary Romance / Comedy

Readers who enjoy their romance spicy and filled with witty repartee mixed together with a heavy dose of comedy and a splash of mystery, will enjoy WHAT A GIRL WANTS.

Warning
Side effects may include spontaneous, uncontrollable laughter, hot flashes and dangerous chocolate cravings. Contents include, one kick-ass heroine and a sex-on-legs hero whose kiss could singe the eyebrows off a mannequin. Can be read in bed with someone special or a BOB (battery operated boyfriend). Please note: Batteries not included.

Blurb
"Life's a beach. Then you have sex on it."

Maddie Saunders has new attitude and two wishes. Turn her triple-X fantasies into reality with Mr. Sex-On-Legs—Alex Donovan. And, find her biological father. Fulfilling both wishes will take her life down a drastically different path.

For Alex, Maddie falls under the platonic heading of "Look, but don't touch". Trouble is, she excels at giving him a hard time—in more ways than one.

He manages to fend off her guerilla seduction tactics—for a few days. Complicated? Absolutely. Especially when Alex discovers the real reason they were sent to Hawaii.

Review
Selena Robins has an excellent voice that makes Maddie such a wonderfully hilarious woman. There are more twists and turns in What a Girl Wants to keep the reader on their toes. The emotions between Alex and Maddie are poetically conveyed while providing the extra spice to make it beautifully erotic. What A Girl Wants is one that should be near the top of any TBR list.
Delane, 4 cups from reviewer for Coffee Time Romance and More

Buy eBook from Samhain Publishing │Kindle

Selena Robins Website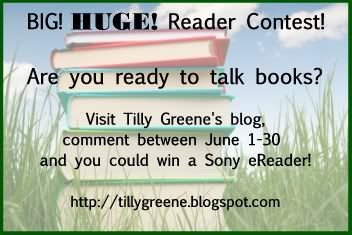 REMEMBER
Commenting and/or asking questions on an author's blog for the day will enter you into the Big Huge Reader Contest for a Pink Sony eReader or one of three boxes packed full of RT Booklovers Convention goodies. Unfortunately, due to the grand prize being an electronic and weight of the other three boxes, this contest is for US residents only.